Recently, two foreigners from France have visited Taunggalay Sayadaw Ashin Pin Nya Tha Mi.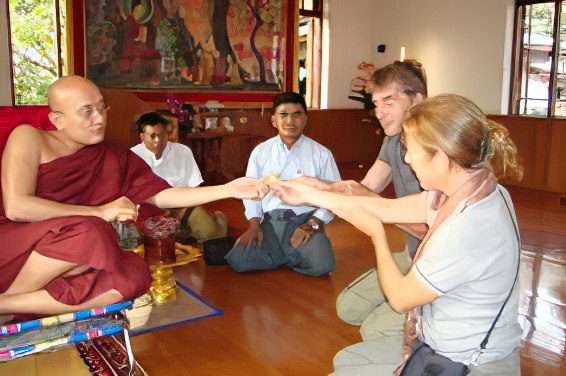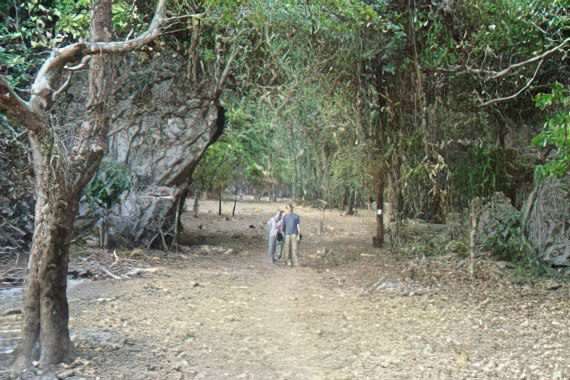 They visited Taung Waing – thirty minutes drive from Taunggalay village. Taung Waing is a beautiful place that is naturally surrounded by beautiful mountains and a lovely stream. It is also a place where you can feel peace and tranquility. Under the auspices of Taunggalay Sayadaw, it has been one month that the place is being designed for a Meditation Centre.
Note:
Originally published at Devotees from France | Taunggalay (wordpress.com) on February 22, 2009, by Sapawt Family.
Images are enhanced using AI Image Enlarger | Enlarge Image Without Losing Quality! (imglarger.com)